hiJack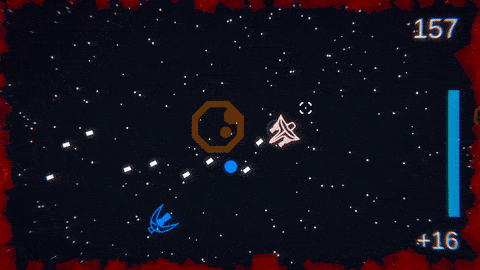 Fight your way through the merciless universe. If your ship is about to explode, leave it behind and jump ship to ship.

Beware, though, hijacking anything resets your hard-earned bonuses.
Controls
WASD - Move
Mouse - Aim
Left Mouse Button - Shoot
Right Mouse Button/Space - Hijack
BTW. You can hijack asteroids if you were wondering.