Rusty Cauldron
Welcome to Rusty Cauldron where we brew magical soups out of cards.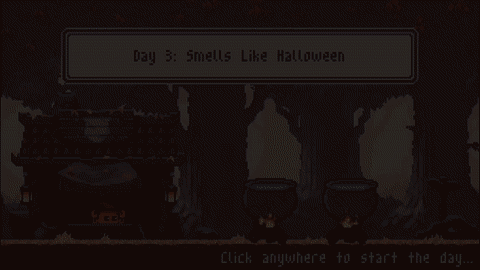 As our newest recruit you'll have to prove yourself in 10 days full of exploding tiles, overflowing inventory and impatient customers.
Warning: Tiles really do explode.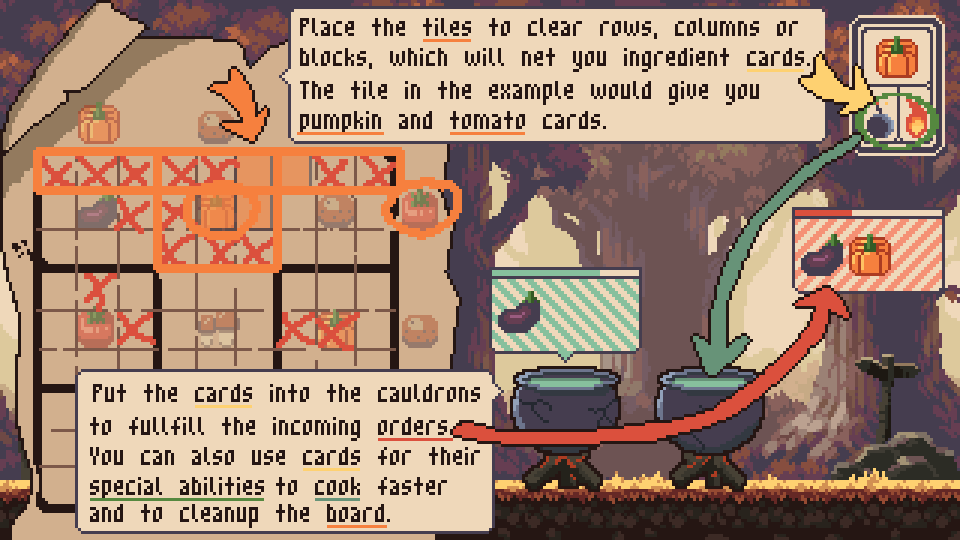 Controls
Mouse (that's pretty much it)
ESC to reload the game/restart the level (the game restores the last reached day)
The goal is to clear the grid by filling in rows, columns or 3x3 blocks which will grant you ingredient cards. The cards are then put into the cauldrons based on the current orders (on the right in the image above). Once the meal is done, it's going to be served automatically to a matching order. If there's no such order, the meal will be burned (yes, magical soup burns).
And speaking of burning - cards can be chucked into the flames as well, which heat the cauldron up and cook faster for a short while.
The last use for the cards is to clear blocks of the grid when it gets crowded.
Last for 10 days and show the boss who's the - um - boss.
There's no detection for soft-locks and no menu (sorry about that), but you can reload the page or hit ESC to restart the level.
The game was made with the wonderful Bevy engine.
I used/worked from the assets created by these amazing people: